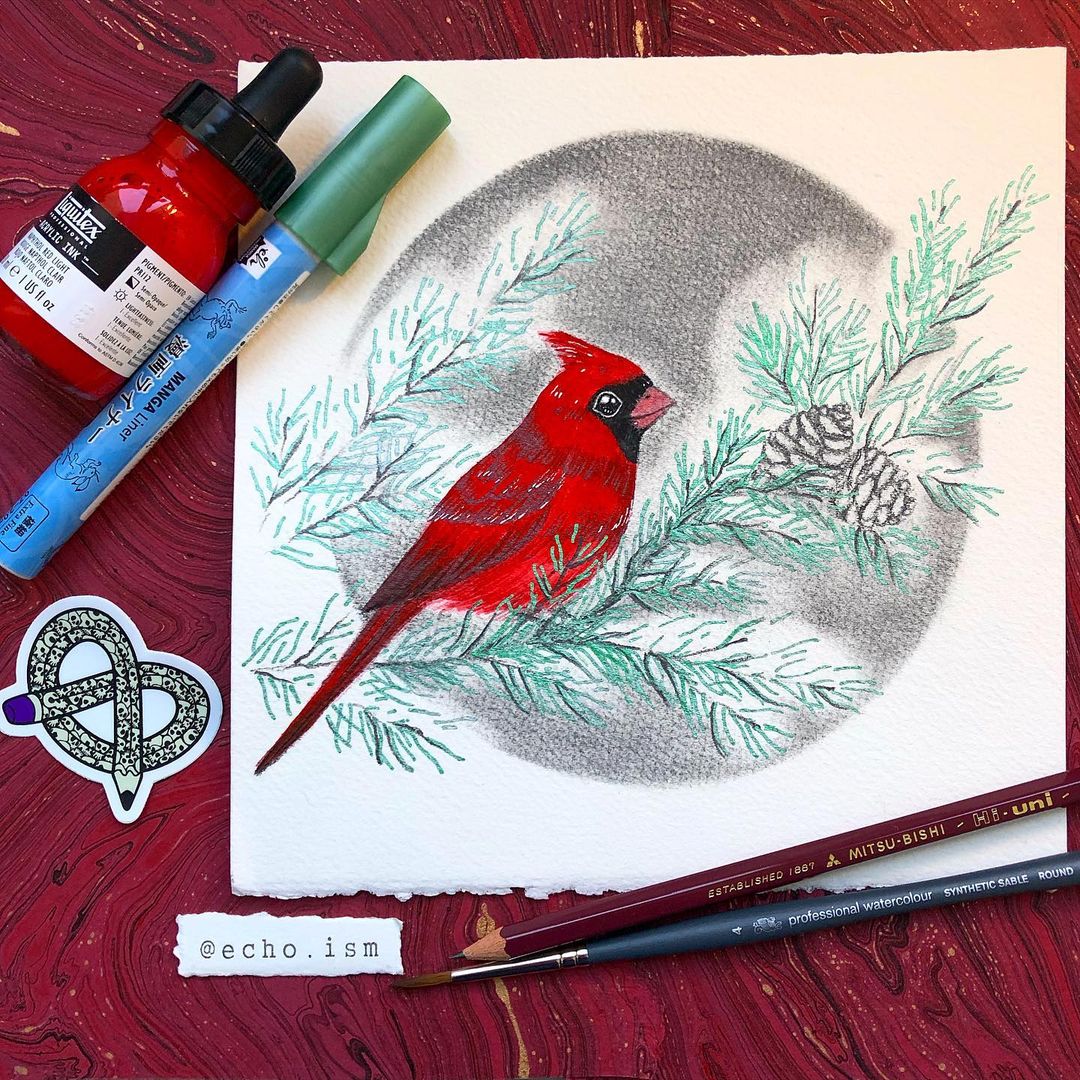 October 2021 ArtSnacks Box
The October 2021 ArtSnacks box includes:
Kuretake-ZIG Higashiyama Manga Liner*

Draw on any surface imaginable with this fine tipped pen. The vivid metallic color is extremely opaque and waterproof when dry.

Liquitex Professional Acrylic Ink*

Experience pure color with this fluid, waterproof ink (no dyes or fading!). High lightfastness and permanence means your artwork will last a lifetime.

Winsor & Newton Professional Watercolour Synthetic Sable Brush, Round*

After thorough testing, Winsor & Newton has created the best blend of synthetic bristles to mimic natural sable hair. This unique blend allows color to flow evenly and consistently.

Mitsubishi Hi-Uni Pencil

Widely considered one of the best pencils around, the Hi-Uni features a smooth graphite core and glossy, burgundy cedar body.

*COLOR & BRUSH SIZE MAY VARY
PLEASE NOTE: ARTWORK AND PAPER NOT INCLUDED
image via echo.ism