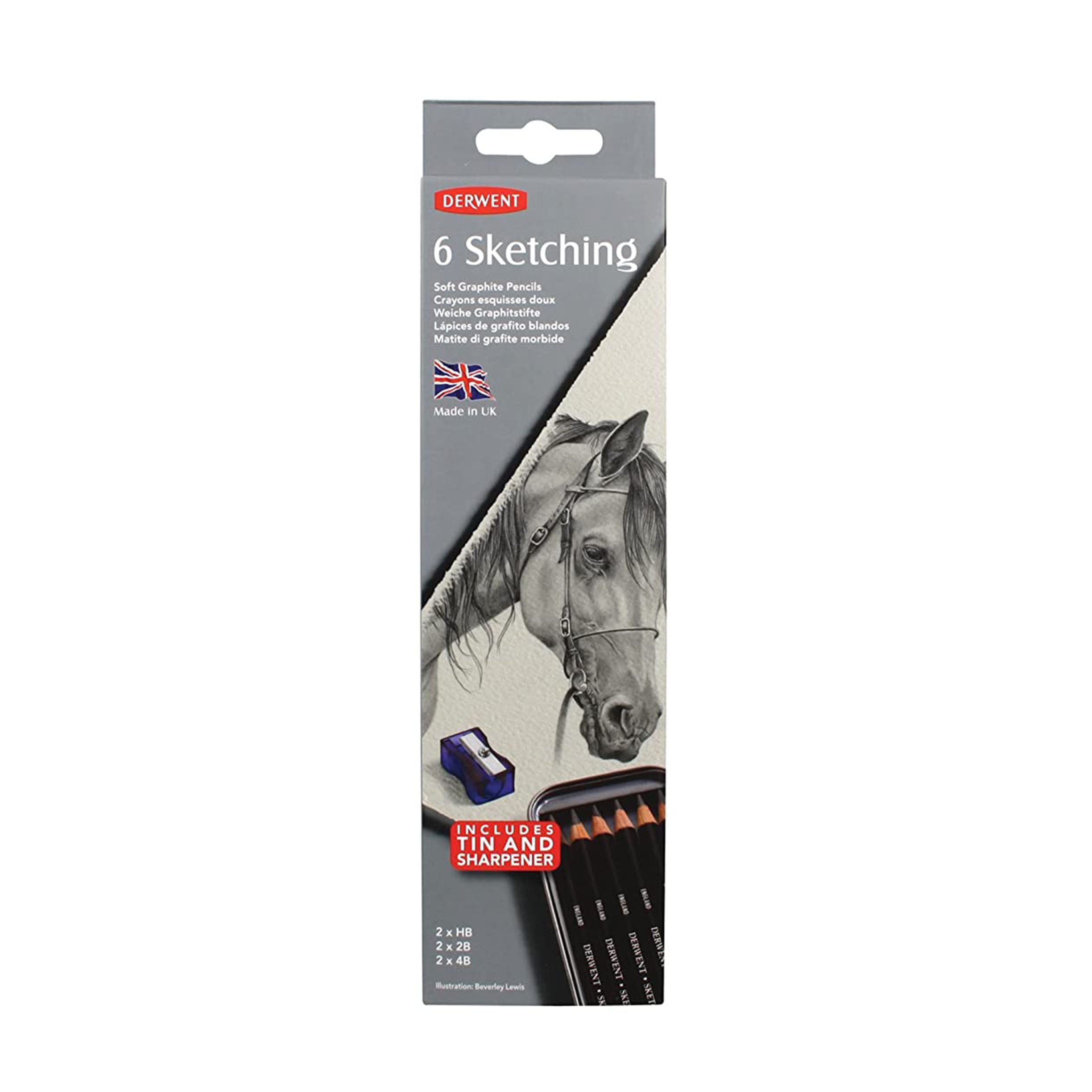 Derwent Sketching Pencils, Tin Set of 6
Ideal for bold line drawings and freestyle sketches, Derwent Sketching Pencils are soft and easy to use. They feature a wide strip, so you can quickly capture a loose sketch, and then sharpen the point to add important details. In this set, you'll find three different grades to meet all your drawing needs. The included sharpener will keep your pencils ready to use!
This set includes 6 pencils and 1 sharpener packaged in a tin. It comes with 2 each of HB, 2B, and 4B.