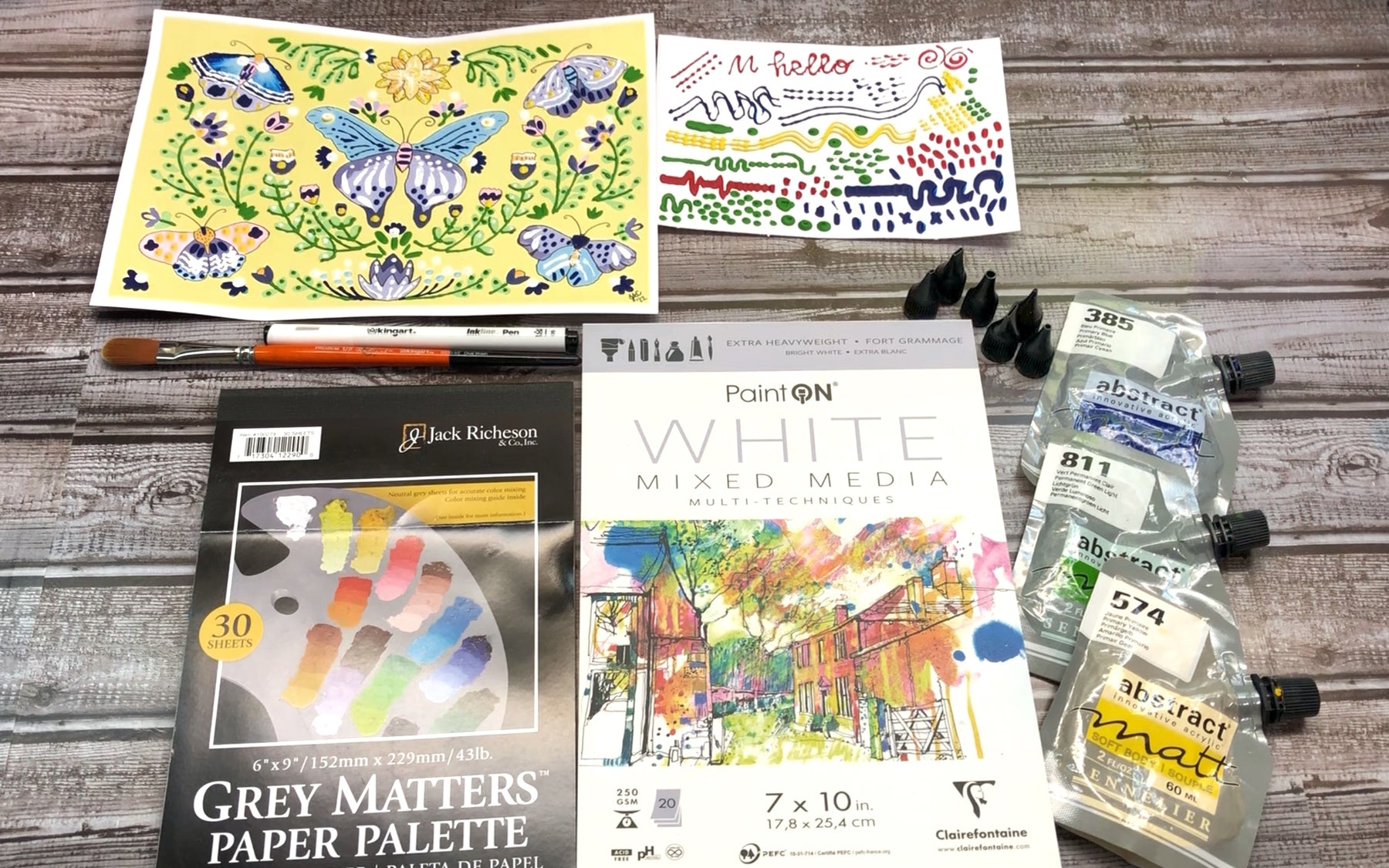 Add Dimension to Your Acrylic Paintings
Follow along with Jenny in our new series Hot in the Shop! and learn how to add dimension to your acrylic paintings with Sennelier Abstract Matt Soft Body Acrylics and Paint Tips.
You can find all the featured products in this video right here.