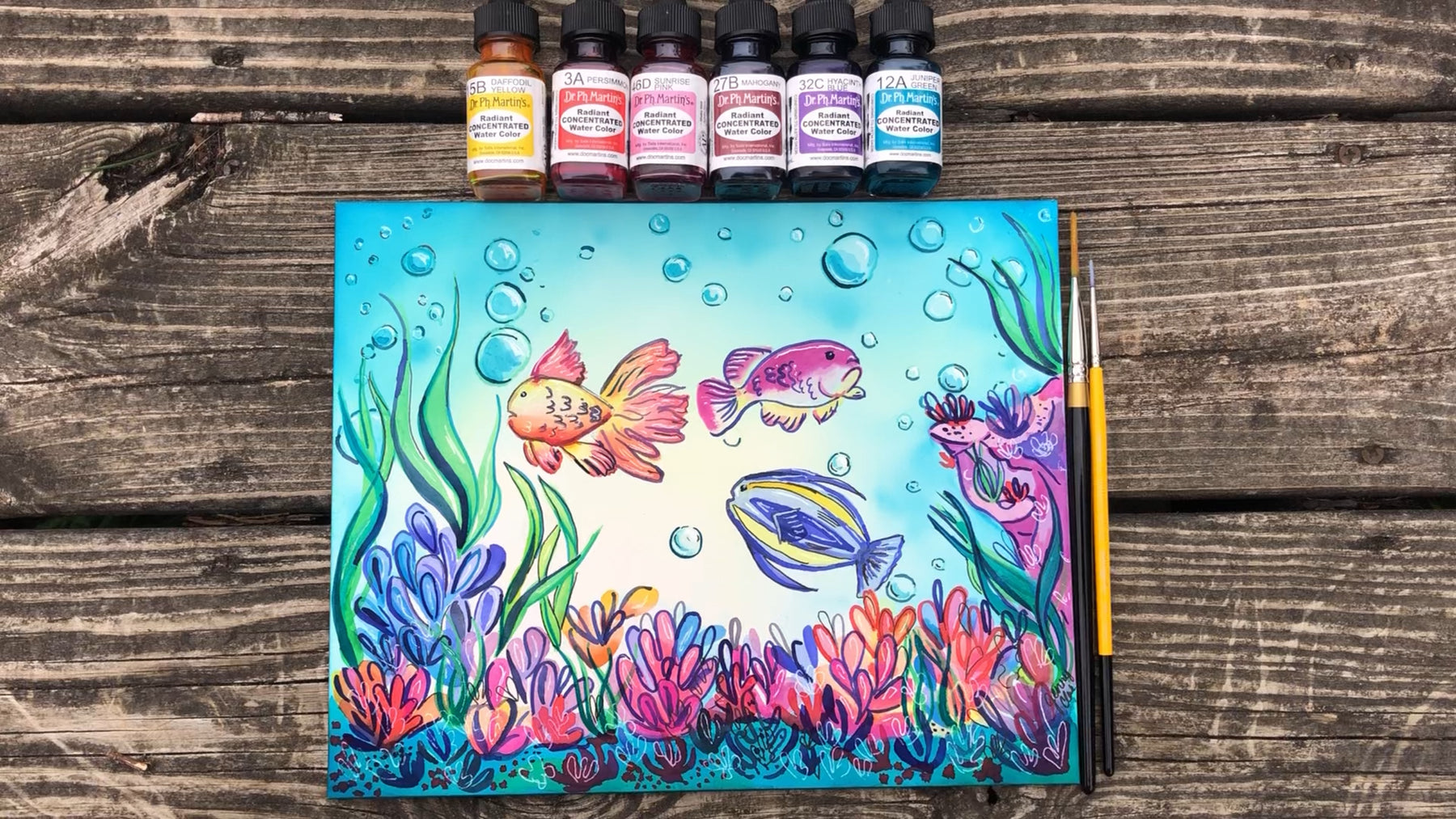 Create an Underwater Scene With Liquid Watercolors
Follow along with Jenny in our new series Hot in the Shop! and learn how to create a bright underwater illustration with Dr. Ph. Martin's Radiant Concentrated Watercolors and other supplies.
You can find all the featured products in this video right here.