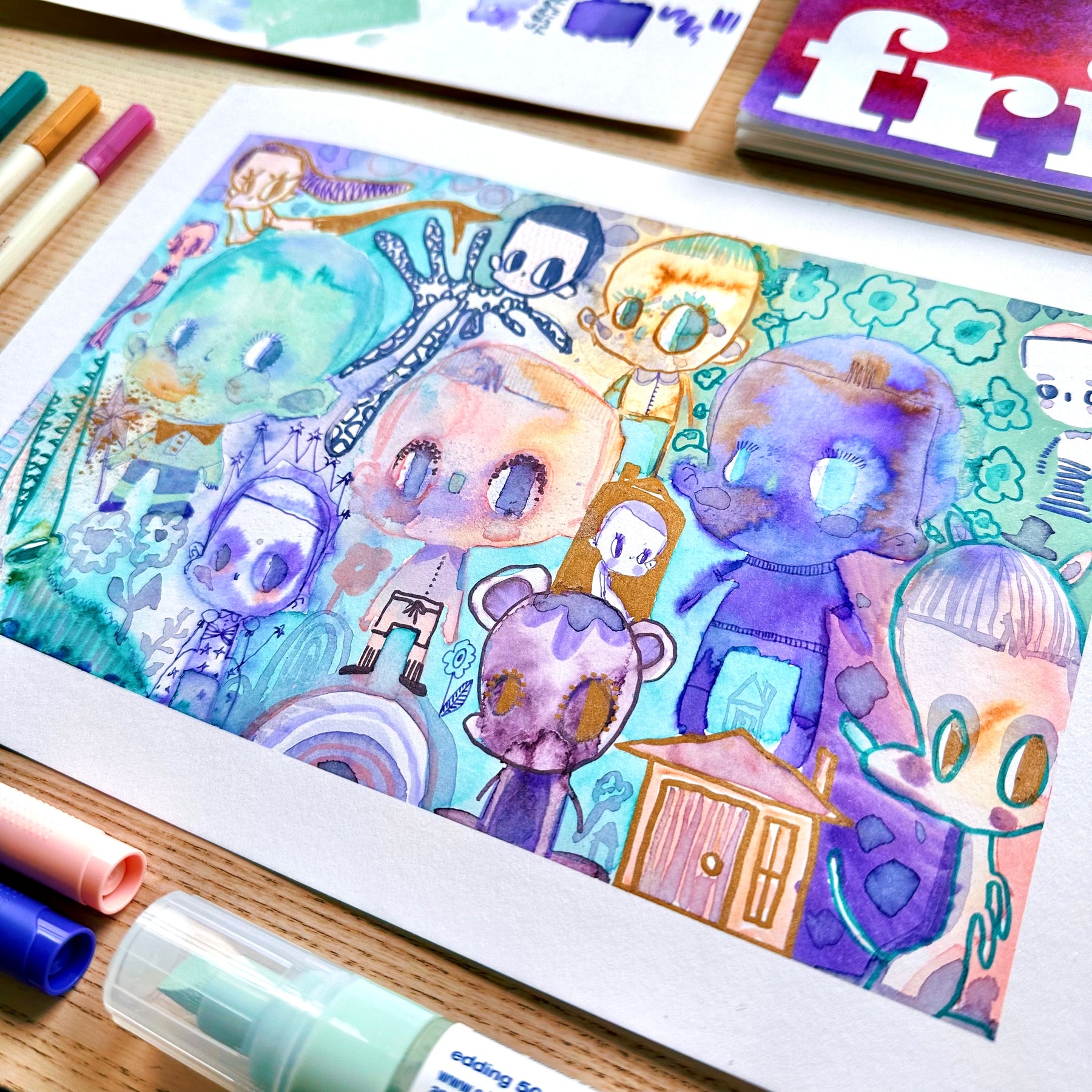 June 2023: The Magic of Markers
Lean how to blend, layer, and achieve different values with a variety of markers found in the June 2023 box. James Burke demonstrates how to use water with acrylic and water-based markers to create magical effects!
You can find all the featured products in this video right here.