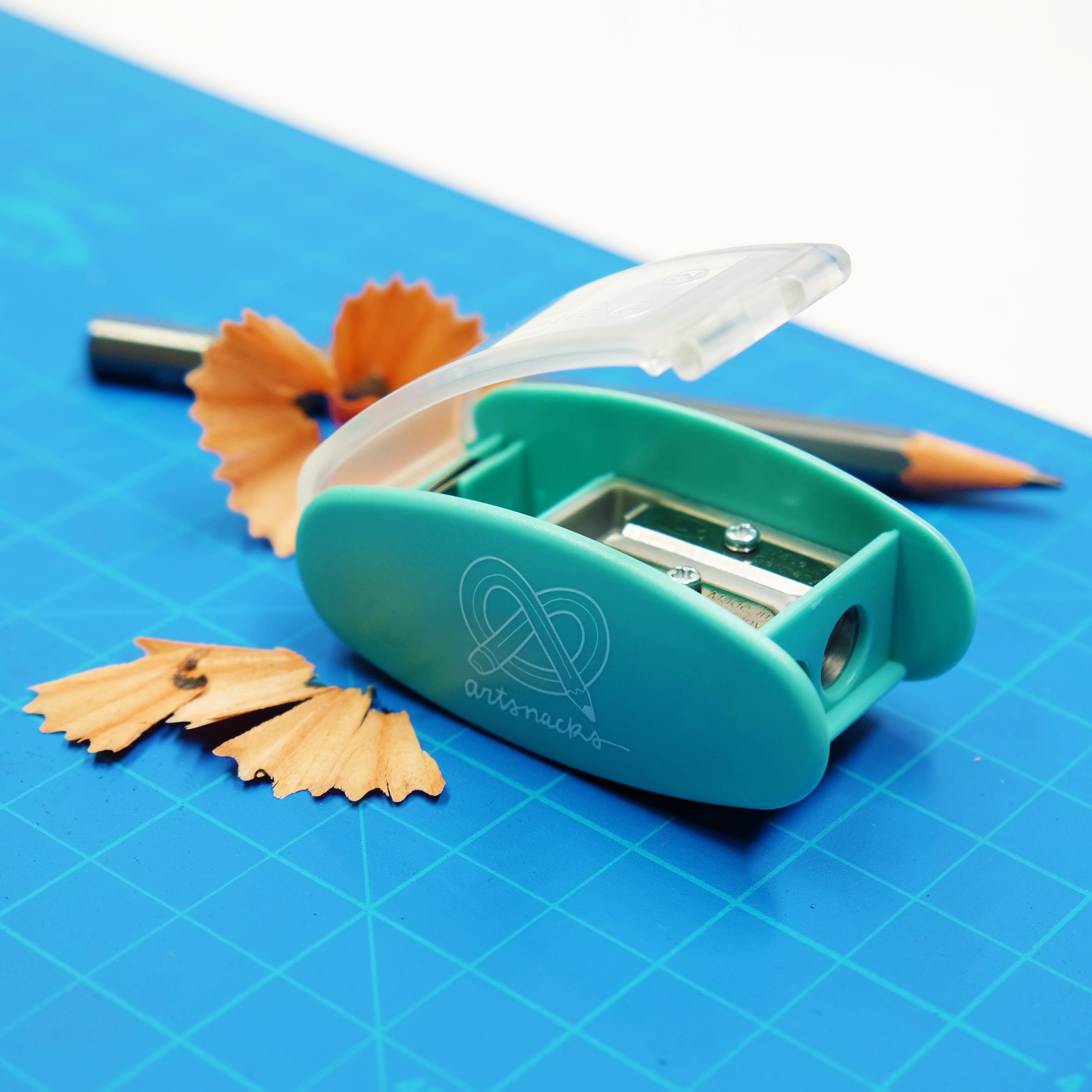 ArtSnacks x KUM Automatic Long Point Sharpener
Sharpen your pencils in style with the Automatic Long Point Sharpener by KUM. We collaborated with KUM to produce this limited edition version in ArtSnacks teal, and it'll never be available anywhere else!
There are two steps to using this tool: 1) sharpen your pencil with the first blade to shape the wood 2) sharpen it with the second blade to shape the lead. It features two spare blades and an automatic stop function to prevent breakage, so don't worry about over sharpening.