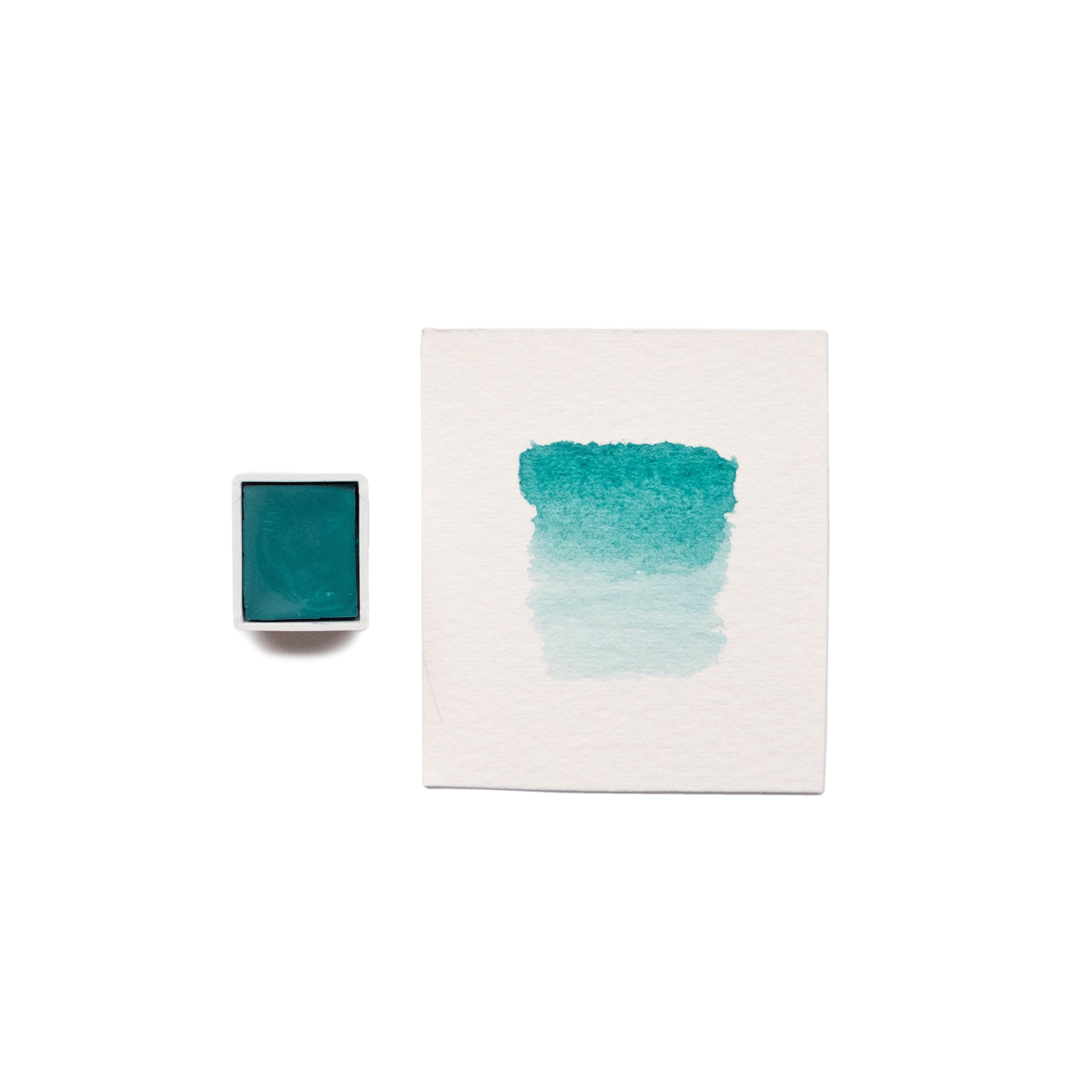 Daniel Smith Hand Poured Watercolor Half Pan, Sleeping Beauty Turquoise Genuine
This unique, vibrant blue watercolor paint is made from a gemstone that comes from the Sleeping Beauty Mountain in Arizona, where Daniel Smith found a deposit that meets their high expectations. It's lightfast and permanent, with none of the transient color fade that most turquoises have. You'll experience granular washes and true brilliance with this paint.
Daniel Smith watercolors are handmade in Seattle, and every batch is tested for high-quality performance. They're extremely pigmented and finely ground, featuring superior lightfastness and clear, clean washes even when colors are layered. Daniel Smith offers the widest color range of professional watercolors.
This half pan was poured by hand! Pouring by hand offers the purest form of professional watercolor, requiring multiple pours over a period of several months to produce each half pan.
Please note: This is ONE half pan, NOT a set.